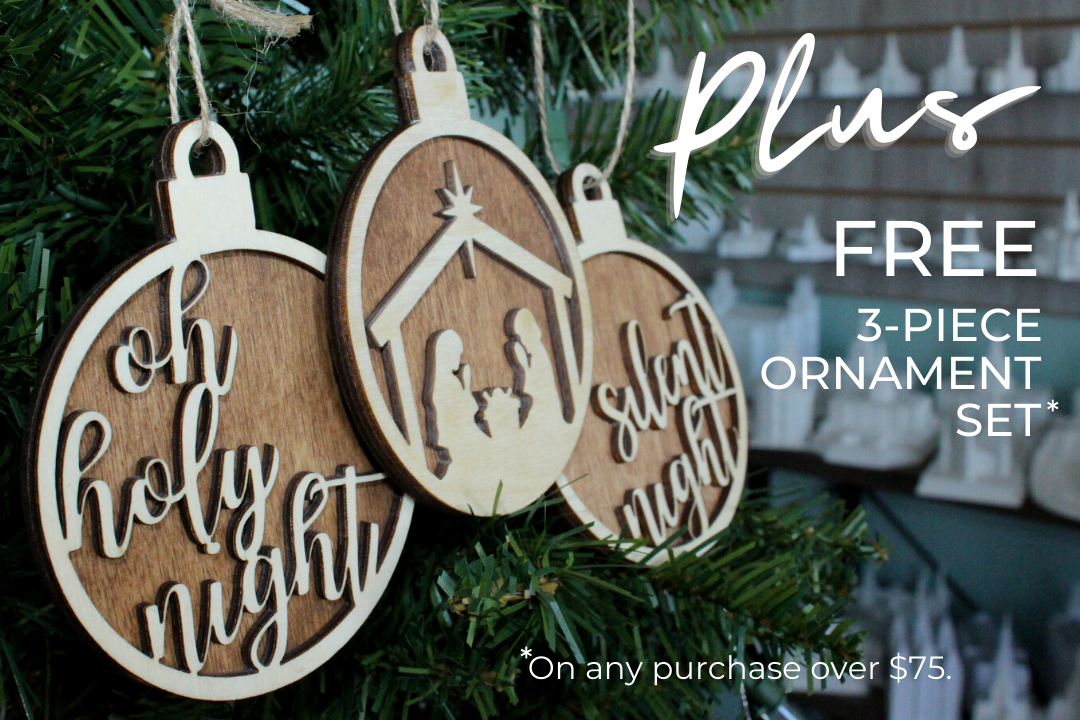 Tiny 3D Temples is celebrating Christmas in July with 25% off storewide. Plus, we're giving away a free 3-piece Nativity ornament set (valued at $19.95) on any purchase over $75 or more (when your cart equals $75 or more before discount is applied).  Now is a great time to stock up on gifts for:
Weddings
Anniversaries
Baptisms
Youth Groups
Missionaries
And of course... Christmas!
Tiny 3D Temples provides memorable and customizable gifts for any occasion. All 200+ Temples are available!
Use code: CHRISTMAS at checkout to save 25%
Temple Music Lights 25% Off